Senior Financial Analyst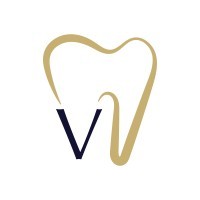 Vitana Pediatric Dental Partners
IT, Accounting & Finance
Plantation, FL, USA · Plantation, FL, USA
Posted on Sunday, November 5, 2023
COMPANY OVERVIEW
Vitana Pediatric & Orthodontic Partners ('Vitana') is a Dental Partnership Organization focused on growth-oriented Pediatric Dentists & Orthodontists. We invest in high-quality owner dentists who have built great practices and have the desire to take their financial and professional goals to the next level. We strive to create the best dual-specialty network in the country, with a relentless focus on maintaining the highest ethical & patient care standards. Our doctors are practice-owners who work hand-in-hand with the management staff to instill best-practices and achieve great outcomes in children's dentistry.
We are a people-centric organization with a methodical approaching towards hiring. For those looking to get in on the ground floor of a Dental Partnership Organization with tremendous upwards growth potential, Vitana is a unique opportunity.
RESPONSIBILITIES
As a rapidly growing organization, we are looking for a full-time Sr Analyst, Finance & Corporate Development. This role requires nimbleness & agility, as it supports multiple core functions that are integral to the success of a growing organization.
Finance, Planning & Analysis: 70%
· Work with external accounting team to ensure timely completion of month-end close process and oversight of accounts payable workstream
· Preparation of practice analytics and performance overview slides
· Assist in goal setting and annual budgeting process
· Liaise with accounting firms for review, audit & corporate tax engagements
· Evaluate technology options to drive efficiency & automation as company scales
· Implement best-practices and assist in managing corporate card program
· Suggest, develop & enforce internal controls to safeguard company assets
· Integrate new practices on to Vitana finance platform: transition accounts payable, deploy corporate card program, implement reporting routines
Corporate Development: 30%
· Where needed, internal calculation of preliminary and pro-forma EBITDA
· Support Quality of Earnings / other diligence workstreams
· Prepare materials for securing financing, including closing statements
· Assist in building out, monitoring & periodically updating deal pipeline
REQUIRED SKILLS & TRAITS
· Strong organizational skills, analytical, and attention to detail
· Humble yet confident with strong interpersonal abilities
· Strong verbal and written communication skills
· Ability to multi-task and prioritize tasks to attend to the most pressing items
· Intermediate to advanced Microsoft Excel skills
EXPERIENCE & EDUCATION
· Bachelor's degree in business (accounting or finance) or related area
· Preferred if working towards a CPA designation or equivalent
· 2+ years of relevant experience
BENEFITS
· Competitive compensation
· Paid Time off
· Opportunity for career growth
· Cellphone
LOCATION
· Remote (can be anywhere in US or Canada)
YOU WILL LOVE THIS JOB IF YOU ARE
· Looking to take on a high degree of ownership: our philosophy is the more you excel, the more responsibility you take on. We are looking for those that are seeking a high degree of ownership and aren't afraid to blaze trails.
· Opportunity for Growth, you will learn new set of skills that will increase your knowledge and support you as you advance in your career, you will have the opportunity to attend conferences, workshops, and network in a pool of professionals. Tuition reimbursement for any personal or professional growth is highly encouraged.
· Willing to roll up your sleeves to get the job done: you must be able to get down "in the weeds" and do whatever it takes to get the job done.
· Excited to work in a fast-paced startup environment: Things move fast and change every day! You should thrive in this type of fast-paced workplace.