Controller and Director of FP&A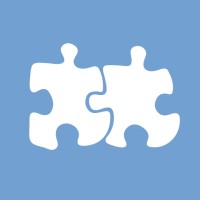 The Carolina Center
Accounting & Finance
Raleigh, NC, USA
Posted on Wednesday, November 1, 2023
Carolina Center for ABA and Autism Treatment is a leading provider of Applied Behavior Analysis services, dedicated to improving the lives of children with Autism Spectrum Disorder. We provide life-changing treatment to children with ASD, providing outstanding quality care, and delivering exceptional clinical outcomes, in an environment in which all are encouraged to THINK BIG, HAVE FUN, DO GOOD, and BE KIND. We deliver treatment through individualized plans of care, and target socially significant behaviors, enabling the clients we serve to lead more independent, fulfilling lives.
As a rapidly growing organization, we are looking to bring on a Controller and Director of FP&A who will support our organization's accounting, budgeting/forecasting, and financial reporting needs. This individual will be a strategic thought partner, and support our operations through financial analysis, process improvement, implementation of systems and controls, and other strategic projects. Reporting directly to the Chief Financial Officer, you will help build best-in-class, efficient, and scalable accounting and FP&A functions to support our growth. You will be a valued and trusted core member of the executive leadership team of the organization. We pride ourselves on being a fast-paced environment, in which team members are empowered to make CCABA better every day, with a high level of transparency, autonomy, accountability, and intellectual humility.
Our ideal candidate is based near our corporate office location in Raleigh-Durham, NC, but we have flexibility for remote or hybrid work for the right person!
Roles/Responsibilities
Prepare timely and accurate monthly/quarterly/annual financial reporting and compliance packages, ensuring reported results are in accordance with US GAAP
Oversee all month-end financial close activities, including bank reconciliations and supporting schedules for all accruals, prepaids, reserves, fixed assets, leases, depreciation/amortization, and debt
Conduct analysis of all financial results, turning data into insights and strategic operational recommendations
Develop and own company-wide financial model, annual budget/forecast process, and variance reporting
Manage cash/treasury and develop capital needs forecasts for conversations with equity and debt partners
Oversee payroll and A/P, to ensure timely and accurate payment of employees and vendors
Responsible for ensuring effectiveness and adherence to controls and policies over all accounting transactions
Work closely with third-party auditors and advisors to conduct various types of audits and examinations (financial statements, 401k benefit plan, insurance, tax, and other related compliance)
Develop location-/metro-/region-level reporting for monthly review with respective P&L owners
Support any M&A or debt/equity financing activities, other capital structure needs, or shareholder distributions
Review key business processes to improve expediency, efficiency, automation, scalability and quality while ensuring compliance with regulations and industry best practices
Build and manage high-performing team with strong values alignment and impact-orientation
Develop and maintain a culture of transparency, collaboration, feedback, and excellence, ensuring a positive and productive work environment
Partner with senior management to ensure financial discipline and analytical rigor throughout the organization and enable strong performance against strategic, financial, and operational goals
Requirements:
Required Bachelor's degree in Accounting, Finance, Economics, Business Administration, or related field
Desired active Certified Public Accountant designation
Desired four or more years of experience in a Finance/Accounting leadership role
Desired "Big 4" or a regional middle-market accounting firm experience, or as a Controller in a public or privately-owned corporate setting
Desired experience working within cloud-based accounting environment; Sage Intacct preferred
Required highly-proficient accounting skillset including accrual-based, GAAP accounting and financial statement preparation, consolidation and analysis
Required experience reviewing lease agreements and understanding of ASC 842 Lease Accounting standards
Required comfort in working with and analyzing financial statements and relevant financial/operating metrics, and ability to span from high-level strategic direction to completion of day-to-day operational tasks
Required demonstrated experience building and maintaining three-statement financial models, automating reports, and aggregating, cleaning, and analyzing large/complex financial and operational data sets required
Required advanced skillset in Excel, including data cleaning/aggregation/analysis tools, such as VLOOKUPS, Pivot Tables, Power Query, and commonly used financial formulas
Desired data analysis skillset in Tableau and/or other BI platforms, as well as professional formatting of PowerPoint presentations for internal and external stakeholders (e.g., Board discussion materials)
Background in multi-facility healthcare or other multi-business unit reporting environment preferred
Prior C-Level exposure and familiarity working in a high-growth environment preferred
Self-motivated contributor, with ability to operate independently to drive results in a fast-paced environment
Familiarity with ABA and Autism services are a plus, though not required; other behavioral healthcare and/or multi-facility healthcare experience also preferred
Demonstrated sound judgment and comfort in leading strategic decision making, project prioritization, as well as financial and human capital allocation within organizations
Unwavering dedication to learning, professional growth and development as a priority throughout career
Ideal candidate will highly value data-based decision making and opportunity for professional growth and development; will have demonstrated the ability to leave marked and lasting impact on organizations they've worked with in the past