Director of Client Services & Capacity Planning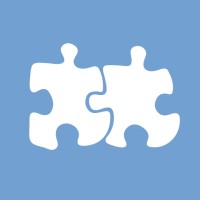 The Carolina Center
Customer Service
Raleigh, NC, USA
Posted on Tuesday, October 3, 2023
Carolina Center for ABA and Autism Treatment is a leading provider of Applied Behavior Analysis services, dedicated to improving the lives of children with Autism Spectrum Disorder ("ASD"). We provide life-changing treatment to children with ASD, providing outstanding quality care and delivering exceptional clinical outcomes, in an environment in which all are encouraged to THINK BIG, HAVE FUN, DO GOOD, and BE KIND. We deliver treatment through individualized plans of care, and target socially significant behaviors, enabling the clients we serve to lead more independent, fulfilling lives.
As a rapidly growing organization, we are looking to bring on a
Director of Client Services & Capacity Management
who will oversee our workforce planning capabilities as well as our organization's intake and scheduling functions, which are key drivers of value creation and enablers of our mission to expand access to high quality care. Reporting directly to the CFO+COO, this individual will have a tremendous impact on our ability to better serve more clients and better support team members by ensuring the efficiency, timeliness, and scalability of our client-facing systems and processes. You will partner closely with our Regional Directors of Operations, our talent acquisition team, and our business development team to ensure we are proactively drawing both clients and team members into services to maximize our reach and our impact. You will be a member of the senior leadership team at CCABA and have company-wide visibility across all functions and stakeholders.
We pride ourselves on being a fast-paced environment, in which team members are empowered to make CCABA better every day, with a high level of transparency, autonomy, accountability, and intellectual humility.
Role/Responsibilities:
Ensure that CCABA has a world-class / best-in-industry client intake experience and path to services
Oversee client-facing activities as the primary owner of CCABA's intake and scheduling functions, ensuring the effectiveness and efficiency with which we steward clients from application to start of services, the education of caregivers about services, and ensuring our readiness to serve them when they are ready
Proactively lead and execute workforce planning capabilities by evaluating and communicating all client + clinician needs forecasts to all relevant stakeholders, taking into account current and future needs/timelines across multiple locations
Formalize documentation of all current intake and scheduling process workflows and oversee training of related stakeholders on any implemented systems changes/upgrades
Evaluate existing intake and scheduling processes to identify opportunities to enhance or replace existing processes, or create new processes, to enhance family experience, efficiency, and effectiveness for all parties
Partnering with Business Development to identify areas of greatest client need over the near-term and long-term, ensuring proper prioritization of demand generation and referral source outreach efforts across geographies, supporting both existing market and new market needs
Partner with diagnosticians to drive access to ASD diagnoses, and enhance our ability to assess whether we are best positioned to serve prospective clients; bolster process and options in instances in which best to refer out
Own development and circulation of all related data/dashboard/reporting to leadership and stakeholders
Manage direct reports in the daily/weekly execution of client service functions and ongoing process compliance
Key Performance Metrics will include client NPS, intake yield/throughput, Intake speed to service, utilization of RBT availability, and net growth in client census and service volumes
Develop and maintain a culture of collaboration, feedback, and excellence, ensuring a positive and productive work environment
Requirements:
5+ years of operations experience with evidence of driving revolutionary (vs. evolutionary) improvement to existing systems and processes
Demonstrated ability to lead workforce planning capabilities for an organization, ideally in a multi-facility healthcare, or other dispersed workforce setting
Prior experience in delivering a world-class client/patient/customer experience, with an emphasis on transparency, visibility, client/customer education and satisfaction
Demonstrated experience managing and "solving" complex schedule optimization problems
Ability to work collaboratively with clinical and non-clinical stakeholders in designing and rolling-out systems
Experience leveraging technology (e.g., CRM systems, practice management software, scheduling software) to drive automation, efficiency, and consistency in intake and/or scheduling functions, including new platform evaluation, selection, and implementation
Ability to project manage and effectively communicate system-level change in a people-centric organization
Ability to navigate complexity in fast-paced and rapidly changing environments
Prior management experience with ability to professionally develop direct reports as a strong people leader
Prior C-Level exposure and familiarity working in a high-growth environment preferred
Demonstrated sound judgment and comfort in leading strategic data-based decision making, project prioritization, and a strong orientation toward value creation
Familiarity with ABA and autism services or behavioral healthcare are a plus, though not required
Ideal candidate will highly value opportunity for professional growth and development and will have demonstrated ability to leave marked and lasting impact on organizations they've worked with in the past
Employment type:
Full-time, salaried
Based at CCABA corporate location in Raleigh-Durham, NC OR remote/hybrid flexibility