Clinic Administrator- (Entry Level) - Greenville, NC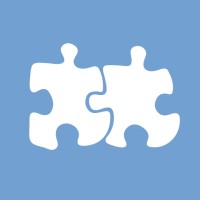 The Carolina Center
Greenville, NC, USA
Posted on Thursday, July 27, 2023
The Carolina Center for ABA and Autism Treatment is the leading provider of Applied Behavior Analysis services in North Carolina, dedicated to improving the lives of children with Autism Spectrum Disorder, and their families. As a rapidly growing organization, we are looking to add a Clinic Administrator to help us manage the clerical and administrative responsibilities at our new clinic in Greenville, NC. This is an entry-level position with a great opportunity for growth. The ideal candidate is energetic, organized, self-motivated, and is able to work comfortably without continuous oversight. They are passionate about making a difference in the lives of the children with Autism families and eager to work in an environment where people are encouraged to Think Big, Have Fun, Do Good and Be Kind!
Required Experience:
Entry-level position. Up to a year of administrative experience preferred.
Experience working with children strongly preferred
Must be comfortable working with children with special needs.
Roles and Responsibilities:
Serve as initial point of contact with families seeking in-clinic ABA services or in-home services nearby
Greet clients at front desk in a professional and friendly manner
Ensure that all persons entering clinic maintain HIPAA required confidentiality
Manage email account, respond to administrative items in a timely and professional manner, and forward clinical questions o RBT supervisor or Clinic Supervisor, as appropriate
Answer phone calls and respond to voicemail messages accordingly (forward messages to staff, main office, etc.)
Manage office mailbox and distribution of mail to personnel
Maintain office appearance to reflect a professional, clean, and safe environment
Maintain office file room organization, including filing all office paperwork
Monitor periodic maintenance needs (plumbing, electric, handyman, etc.) and schedule services, as needed
Manage office supply, conduct inventories of the clinic, and purchase necessary items
Make copies, laminate documents, and send/receive faxes, as needed
Uphold our Covid-19 guidelines by ensuring clinic is being sanitized, temperatures are being taken, and clinic capacity does not go over
Support all Clinical Staff (RBT's, BCBA's, etc.) by assisting them when needed to ensure client safety and dignity are being met
Create materials for Clinical Staff to be used for clients during their programs
Coordinate with staff for reservation of clinic spaces and logistics related to the picking up, or dropping off, of materials
Advocating for their clients and Clinical Staff to ensure they have the necessary items to be successful
Organize events for CCABA staff and assist in outreach events in the community
Follow up with new hires for non-clinical support/questions
Work closely with scheduling department to ensure smooth onboarding of both new team members and new clients
Manage technical equipment and assignment of data-collection tablets to clinical personnel
Maintain positive relationships with all clients and their families, prospective clients, clinical staff, prospective employees, fellow team members and referral source
Essential Skills:
Highly-organized, self-motivated individual with the ability to work comfortably without continuous oversight
- Proactive and entrepreneurial self-starter, with ability to handle multiple projects in parallel
- Unwavering focus on customer service and delivering an unparalleled client experience
- Team player with the ability to work in a fast-paced environment with a solution-oriented mindset
- Strong proficiency with Microsoft Office (Microsoft Word, Excel, and Outlook)
Employment type:
Full-time - Monday to Friday, 8am-5:30 pm
CCABA is dedicated to improving the lives of individuals with Autism Spectrum Disorders and their families. We are committed to creating a diverse environment and we are proud to be an equal opportunity employer. All qualified applicants will receive consideration for employment without regard to race, color, religion, gender, gender identity or expression, sexual orientation, national origin, genetics, disability, age, or veteran status. Diversity is more than a commitment at CCABA- it is the foundation of what we do, adhering to the highest professional standards while creating an environment in which exceptional people (like you!) can think big, have fun, and do good.
Apply to join the CCABA Family. We cannot wait to see the impact you will have on the children and families we serve!