Board Certified Behavior Analyst (BCBA) - Greenville, NC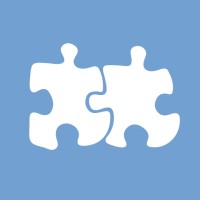 The Carolina Center
IT
Greenville, NC, USA
Posted on Tuesday, February 14, 2023
Carolina Center for ABA (CCABA) is looking for ROCKSTAR BCBAs to join our team in Greenville, North Carolina. Our team provides life-changing ABA treatment to children and their families with Autism. We invest in the delivery of outstanding quality care by designing environments where all people and roles can think big, have fun, and do good.
Position Summary
The Behavior Analyst designs and oversees ABA treatment programs. This includes continuously evaluating client needs, providing parent education and consultation, and problem-solving to help each client reach his or her potential. Additionally, this position is responsible for supervising behavior technicians, ensuring that they are professional, learning, and implementing treatment plans with a high degree of reliability and fidelity.
The ideal candidate seeks knowledge and pursues excellence. They are motivated, coachable, and kind. They are solution-focused, inclusive of others, and ethically bound. They take responsibility for their work and celebrate the success of others. BCBAs at CCABA use our team as a platform to do their life's best work.
What makes working at CCABA different?
Our BCBAs work together. We have an inclusive culture where diversity, individuality, authenticity, and self-awareness are valued.
High level of collaboration with a strong emphasis towards growth and development
Small caseloads with our focus on quality care in home and clinic settings
CCABA is committed to a "gold-standard" implementation of the science of ABA and evidence and data-based analyses. Our clinical standards are established by our senior leadership team to train and assure quality assurance.
Strong focus on improving your CV through research, symposium, poster opportunities
Full time salary and part time employment options
Comprehensive benefits packages (Health, dental, short term disability, Life/ADD, insurance, paid time off, paid holidays, and paid birthday off)
Job Duties/Responsibilities:
Conduct behavior assessments according to needs of the client
Design Treatment Plans of Care
Design measurement and data collection systems
Provide case oversight in compliance with the BACB, ~20% oversight (or more if requisite)
Motivate and provide mentorship to assigned Registered Behavioral Technicians (RBTs) to help them learn, grow professionally, and implement treatment plans effectively
Attend monthly off-site team RBT meetings to drive client outcomes and performance
Attend monthly off-site Client Outcomes review
Conduct Family training
Billing and documentation for all clinical activities, same day as activity
Responsible for attending regularly scheduled monthly meetings with BCBAs and other staff as needed
Necessary skills/attributes:
Passion for pursuing excellence in Applied Behavioral Analysis
Excellent written and oral communication skills
Proven experience as an inspirational leader
Strong ability to design and achieve project-based goals and deadlines
Has a can-do attitude toward issues and opportunities
Seeks out challenges and creates value from them
Unrelenting customer/client focused mindset and high ethical standards
Superior organizational and time-management skills
Remains calm and professional in challenging situations
Is comfortable with change, can be flexible and adapt to situations
Seeks to grow and targets new areas for growth
Promotes a culture of ownership, accountability, and proactive problem solving
Requirements:
1 plus years experience in ABA preferred
Board Certified Behavior Analyst (BCBA) certification, in good standing
Experience with ASD, highly preferred
Valid driver's license
Must pass a background and reference check
Reliable transportation
About CCABA:
Carolina Center for ABA and Autism Treatment (CCABA) is committed to providing the highest quality of care by utilizing the empirical science of behavior in order to make data-based decisions to deliver remarkable outcomes and exceed client expectations. We have a strong focus on teaching functional communication and the life skills necessary to lead autonomous, fulfilling lives. Our love of science and our passion for serving special needs populations keeps us motivated for constant improvement and the pursuit of excellence. At CCABA, we recognize that our investment in our clinical team drives our client outcomes and we have created a culture of learning, collaboration, and continued growth.
CCABA is committed to creating a diverse environment and we are proud to be an equal opportunity employer. All qualified applicants will receive consideration for employment without regard to race, color, religion, gender, gender identity or expression, sexual orientation, national origin, genetics, disability, age, or veteran status. Diversity is more than a commitment at CCABA- it is the foundation of what we do, adhering to the highest professional standards while creating an environment in which exceptional people (like you!) can think big, have fun, and do good.
Are you Interested?
We are looking forward to sharing our knowledge of Autism and Behavior Analysis with our new team members. If you are excited about this opportunity to learn and grow, apply to join the CCABA family. We cannot wait to see the impact you will have on the children and families we serve!