Behavior Technician - Asheville, NC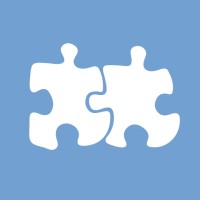 The Carolina Center
Asheville, NC, USA
Posted on Tuesday, December 13, 2022
Do you want to the change the lives of children with Autism? Would you rather spend your day crawling in tunnels, sliding down slides, and swinging as high as you can, rather than sitting at a desk? Can you blow bubbles, play hopscotch and win freeze dance over and over and be just as excited each time? Is Encanto secretly (or not so secretly) your favorite movie? Can you sing and dance to the paw patrol or bluey theme song at the drop of a dime? Is your slime recipe the BEST, gooiest slime around? If you are looking for a meaningful role that delivers outstanding quality care and exceptional training in an environment where all people are encouraged to think big, have fun, and do good, then we can't wait for you to join the CCABA family!
Introduction:
Carolina Center for ABA and Autism Treatment is looking for motivated, compassionate candidates who are eager to learn! We are branching out into the Asheville area of NC and are looking for individuals to join the team and help build services in Asheville! We utilize a two-tiered model of service that allows for highly trained Registered Behavior Technicians (RBT) to provide direct services while BCBAs and Licensed Psychologists oversee and manage the clinical program. In other words, this is a great opportunity to train alongside the top team of Board Certified Behavior Analysts in North Carolina and become a Registered Behavior Technician (RBT)!
Job Summary:
Our team of Registered Behavior Technicians (RBT) work one on one with kids to implement goals that are written and overseen by a Board-Certified Behavior Analysts (BCBA). They help a child acquire new skills utilizing teaching procedures rooted by science and creating learning environments that are exciting, fun, and motivating. They will also be responsible for providing feedback and collecting data as it relates to the program established for each client.
The ideal candidate will have a passion for improving the lives of children with Autism and their families and is looking for a platform to do their life's work in a culture of collaboration and growth.
Why join BCBA?
The opportunity to make a difference in the life of a child with Autism
Paid Registered Behavior Technician (RBT) training - new team members begin by completing our RBT training program that prepares you to become registered as a behavior technician and start your career and specialization in Applied Behavior Analysis (ABA)
Access to benefits when working full time
For those enrolled in a graduate level ABA program, you can apply to work with a dedicated one to one BCBA Mentor to guide you through your experience hours and support you in your graduate studies
Training across multiple settings- clinic, home, school
Paid travel time between clients
Opportunity to complete paid Admin work in the event of a cancellation
Project and Leadership opportunities
Engagement in Clinical Research and Presentation
Building of a Behavior Analytic Portfolio- consisting of assessment tools and clinical documentation of skill acquisition
Access to Behavior Analytic Conferences/ In-house CEs
Clear path to advancement with company commitment to skill development and professional progress
Our team has been providing comprehensive and focused treatment services to clients in North Carolina for nearly 15 years.
What is a day in the life of a Behavior Technician like?
What: You will work with clients on the autism spectrum using to help them acquire new skills, improve communication and socialization, and reduce challenging behaviors as directed by an individualized treatment plan. You will interact with the child and family, record behavior data from your client interaction, and collaborate with your BCBA.
When: Typically, therapy is delivered in 3 hour blocks, 5 days per week, Monday through Friday. Our scheduling blocks are: 8am-12pm, 12pm-3:30pm, and 3:30pm-6:30pm. Our RBT's are required to commit to a minimum of one of these blocks. We understand that you may be interested in acquiring additional blocks during other parts of the day. Although not guaranteed, CCABA's scheduler will work with you to secure these hours as they become available based on client needs and availability.
Where: Therapy is delivered in your client's natural environment, typically at home, in clinic, or in community and in the presence of a parent or guardian.
Requirements/Qualifications
Previous experience working with children. Experience with autism or other intellectual disabilities strongly preferred
High School diploma; College degree preferred
Reliable transportation
Must be able to pass a criminal background check
Availability to work a part-time, Monday-Friday between the hours of 8am-7pm.
Willingness to commute to and from client homes and or clinics within 30 mins in each direction to provide services
Motivation and commitment to become a Registered Behavior Technician within 90 days of employment via our innovative training program that prepares you to be a successful RBT
Ability and willingness to assist clients with toilet training/needs
Attention to detail
Must possess excellent communication skills both written and oral
Maintain a positive, open, and objective attitude towards others
Must be able to lift 50 pounds
Must be able to react quickly and to respond to sudden movements of the client
Must be able to walk and stand 75% of the work day
Must be able to bend, kneel, squat, crawl and sit on the floor throughout the work day or for an extended period of time.
Must be able to quickly move short distances (up to 100 ft) to engage with clients
About CCABA:
Carolina Center for ABA and Autism Treatment (CCABA) is committed to providing the highest quality of care by utilizing the empirical science of behavior in order to make data-based decisions to deliver remarkable outcomes and exceed client expectations. We have a strong focus on teaching functional communication and the life skills necessary to lead autonomous, fulfilling lives. Our love of science and our passion for serving special needs populations keeps us motivated for constant improvement and the pursuit of excellence. At CCABA, we recognize that our investment in our clinical team drives our client outcomes and we have created a culture of learning, collaboration, and continued growth.
CCABA is committed to creating a diverse environment and we are proud to be an equal opportunity employer. All qualified applicants will receive consideration for employment without regard to race, color, religion, gender, gender identity or expression, sexual orientation, national origin, genetics, disability, age, or veteran status. Diversity is more than a commitment at CCABA- it is the foundation of what we do, adhering to the highest professional standards while creating an environment in which exceptional people (like you!) can think big, have fun, and do good.
Are you Interested?
We are looking forward to sharing our knowledge of Autism and Behavior Analysis with our new team members.
If you are excited about this opportunity to learn and grow, apply to join the CCABA family. We cannot wait to see the impact you will have on the children and families we serve!