Licensed Practical Nurse (Bergen/ Passaic County)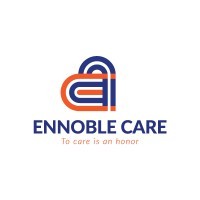 Ennoble Care
Passaic, NJ, USA
Posted on Saturday, October 28, 2023
About Us
Ennoble Care is a mobile primary care, palliative care, and hospice service provider with patients in New York, New Jersey, Maryland, DC, Virginia, and Georgia. Ennoble Care's clinicians go to the home of the patient, providing continuum of care for those with chronic conditions and limited mobility. Ennoble Care offers a variety of programs including, remote patient monitoring, behavioral health management, and chronic care management, to ensure that our patients receive the highest quality of care by a team they know and trust. We seek individuals who are driven to make a difference and embody our motto, "To Care is an Honor." Join Ennoble Care today!
About the Role:
Ennoble Care is looking for a Full-time Licensed Practical Nurse within and around the Bergen/ Passaic County to provide care and support to terminally ill patients. Your presence and services should bring comfort to the person who faces the end of their lives and help them reach acceptance and peace of mind. A compassionate nature and excellent interpersonal skills will make you a good candidate for this position. We expect you to be knowledgeable in caring for the terminally ill, performing tasks such as administering medication and providing emotional support. The goal is to help patients live their final days with dignity and comfort. The responsibilities for this position include the following:
Assist the Registered Nurse in carrying out the plan of care.
Assist the Registered Nurse in performing specialized procedures (as defined in the State Nurse Practice Act) as directed by the Registered Nurse under physician's orders.
Assist with the preparation, implementation, and continuing evaluation of the patient plan of care.
Actively participate with the IDG in collaborating to ensure the patient's plan of care is kept current and any identified issues are addressed.
Help reinforce teaching to the patient/family members regarding end of life care.
Foster cooperative effort among personnel by understanding the functions of other persons involved in patient care and by active participation in team and staff conferences.
About You:
You graduated from an accredited School of Practical Nursing
You must be licensed in NJ as a Licensed Practical/ Vocational Nurse by New Jersey State Board of Nursing
One or more years of nursing experience. Hospice experience preferred.
Must be a licensed driver with an insured automobile in good working order.
The ability to communicate well, both verbally and in writing.
Proven experience as a hospice LPN
Committed to safety precautions and high ethical standards
Sound judgement and attention to detail
Excellent communication skills and bilingual a plus
Compassionate and patient with an emotional stability
Full-time employees qualify for the following benefits:
Medical, Dental, Vision and Life insurance
Paid Time Off accrual
Paid Office Holidays
All employees qualify for these benefits:
Paid Sick Time
401(k) with up to 3% company match
Referral Program
Payactiv: pay-on-demand. Cash out earned money when and where you need it!
Ennoble Care is an Equal Opportunity Employer, committed to hiring the best team possible, and does not discriminate against protected characteristics including but not limited to - race, age, sexual orientation, gender identity and expression, national origin, religion, disability, and veteran status.