Hospice Chaplain (Per Diem)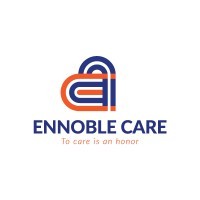 Ennoble Care
Fairfax, VA, USA
Posted on Saturday, October 14, 2023
About Us
Ennoble Care is a mobile primary care, palliative care, and hospice service provider with patients in New York, New Jersey, Maryland, DC, Virginia, and Georgia. Ennoble Care's clinicians go to the home of the patient, providing continuum of care for those with chronic conditions and limited mobility. Ennoble Care offers a variety of programs including, remote patient monitoring, behavioral health management, and chronic care management, to ensure that our patients receive the highest quality of care by a team they know and trust. We seek individuals who are driven to make a difference and embody our motto, "To Care is an Honor." Join Ennoble Care today!
Ennoble Care is looking for a Per Diem Chaplain to work within and around our Fairfax, VA area. This role will be as needed as we establish and grow our new hospice operations in the area with the potential to eventually become full time as the need for a chaplain grows.
Job Summary:
The Hospice Chaplain under the supervision of the Clinical Director works as an integral part of an interdisciplinary team and provides spiritual, emotional and some bereavement care to support hospice patients, clients, and families in facilities and in-home settings. Must possess knowledge of, and commitment to hospice philosophy of care.
Essential Duties:
The chaplain provides pastoral/spiritual care to patients and/or families.

Visits and ministers with patients. Works with the Clinical Director and other appropriate persons in developing a spiritual care continuum of care appropriate for hospice patients/families.

Conducts spiritual assessments and develops a care plan that addresses a range of needs including physical, emotional and spiriual, outcomes and goals with a view to providing a comprehensive assessment of the patient.

Provide pastoral support at bedside, funerals, memorials as requested and needed.

Documents visits with patients per Company and compliance policy.

Functions as a member of the interdisciplinary team.

Organizes Company-sponsored memorial services as appropriate.

The chaplain provides emotional/spiritual support to Staff.

Provides spiritual/emotional support and encouragement to staff members as needed and appropriate.

Participates in staff meetings, Interdisciplinary Team meetings and In-Services.

The chaplain initiates and maintains communication with area inter-faith clergy.

Facilitates spiritual care, acting as a bridge between patients, families and clergy to provide supportive end-of-life sacramental support and pastoral care as requested.

Assists in educating staff about specific religious needs and issues of patients/families which affect their care and treatment.

The chaplain performs other duties as assigned or requested.

Reports to and is primarily accountable to the Clinical Director.

Works collaboratively with the interdisciplinary team to ensure holistic patient care.

The chaplain contributes value-added activities that result in positive well-being among clients, patients, families and staff.
Education/Qualifications:
Master's of Divinity Degree or equivalent in an area of theological studies required.

At least four units of Clinical Pastoral Education (CPE). Candidate must be Board Certified as a Chaplain or eligible for Board Certification under the Association for Clinical Pastoral Education (ACPE) or the College of Pastoral Supervision and Psychotherapy (CPSP).

Additional qualifications include excellent communication and pastoral skills. Must have a high degree of emotional energy and mental alertness and ability to deal with the challenge of supporting patients and loved ones who experience pain, suffering, death and grief.

Good organizational and decision-making skills.

Computer Literacy and ability to perform extensive and timely charting timely using the Company's EMR System.
Licensure:
Certification or eligibility for certification through the CPSP or ACPE.
Experience:
A minimum of two years of pastoral experience in a healthcare setting. Hospice experience is desirable, demonstrable empathy, compassion, sensitivity and ability to support patients/families of inter-faith traditions.
Professionalism/Growth:
Strong interpersonal skills. Ability to accept and work with diverse ages, different lifestyles, cultures, socio-economic and religious backgrounds, spiritual beliefs and values.

Professional knowledge and clinical ability sufficient to develop and maintain collegial and collaborate relationships with physicians, nurses, social workers, clients and other members of the healthcare team.

Ability to work independently, take initiative and be held accountable. Adequate physical and emotional health is very important.

Ecclesiastical endorsement or Ordination in a Religious Setting is desirable

Consistently adheres to, and demonstrates the Company's Core Values of Reverence, Integrity, Compassion and Excellence.
Full-time employees qualify for the following benefits:
Medical, Dental, Vision and Life insurance
Paid Time Off accrual
Paid Office Holidays
All employees qualify for these benefits:
Paid Sick Time
401(k) with up to 3% company match
Referral Program
Payactiv: pay-on-demand. Cash out earned money when and where you need it!
Ennoble Care is an Equal Opportunity Employer, committed to hiring the best team possible, and does not discriminate against protected characteristics including but not limited to - race, age, sexual orientation, gender identity and expression, national origin, religion, disability, and veteran status.