Housecall Community Liaison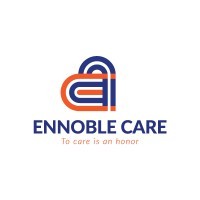 Ennoble Care
Customer Service
prince george, bc, canada
Posted on Thursday, October 12, 2023
About Us
Ennoble Care is a mobile primary care, palliative care, and hospice service provider with patients in New York, New Jersey, Maryland, DC, Virginia, and Georgia. Ennoble Care's clinicians go to the home of the patient, providing continuum of care for those with chronic conditions and limited mobility. Ennoble Care offers a variety of programs including, remote patient monitoring, behavioral health management, and chronic care management, to ensure that our patients receive the highest quality of care by a team they know and trust. We seek individuals who are driven to make a difference and embody our motto, "To Care is an Honor." Join Ennoble Care today!
Ennoble Care is seeking a Part-time, experienced Community Liaison for our Prince George's and Anne Arundel County region! The Community Liaison will be responsible for interaction in the community and promoting company Housecall services.
Analyze the potential of the company's service area to determine target markets.

Visit Doctor' offices, hospitals, Assisted Living facilities, Skilled Nursing Facilities and other possible sources of referrals to present Agency credentials and obtain patient referrals.

Analyze the company's organization to determine its strengths and weaknesses.

Analyze past and current marketing data.

Complete an analysis of the company's "product" line.

Analyze patient/company relationships.

Develop sales/marketing objectives and sales projections.

Develop a marketing plan, identifying priorities and sets a reasonable timetable.

Implement marketing plan staying within established timetable.

Review and evaluate the analyses and plan on an established basis.

Assist office staff as needed with going to updates, etc.

Provide community outreach and education.
Job Qualifications
At least 3 years experience in marketing, nursing or social work interacting with health agencies/professionals.

Must be organized and detail oriented.

Outside sales experience preferred.

Must be able to communicate effectively orally and in writing.

Must be a licensed driver with an insured automobile in good working order.
Compensation: Base salary plus commission
Full-time employees qualify for the following benefits:
Medical, Dental, Vision and Life insurance
Paid Time Off accrual
Paid Office Holidays
All employees qualify for these benefits:
Paid Sick Time
401(k) with up to 3% company match
Referral Program
Payactiv: pay-on-demand. Cash out earned money when and where you need it!
Ennoble Care is an Equal Opportunity Employer, committed to hiring the best team possible, and does not discriminate against protected characteristics including but not limited to - race, age, sexual orientation, gender identity and expression, national origin, religion, disability, and veteran status.