Scheduling Coordinator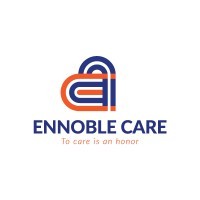 Ennoble Care
Operations
Hackensack, NJ, USA
Posted on Thursday, August 31, 2023
About Us
Ennoble Care is a mobile primary care, palliative care, and hospice service provider with patients in New York, New Jersey, Maryland, DC, Virginia, and Georgia. Ennoble Care's clinicians go to the home of the patient, providing continuum of care for those with chronic conditions and limited mobility. Ennoble Care offers a variety of programs including, remote patient monitoring, behavioral health management, and chronic care management, to ensure that our patients receive the highest quality of care by a team they know and trust. We seek individuals who are driven to make a difference and embody our motto, "To Care is an Honor." Join Ennoble Care today!
Job description
Ennoble Care is seeking an experienced Scheduling Coordinator to join our growing team!
Duties and Responsibilities:
Scheduling patient appointments in adherence to Provider availability/area.
Prioritize urgent appointment task and schedule them accordingly
Assures that all messages are completed and distributed appropriately
Reschedules patient appointments as needed
Reviews and updates patient insurance information
Manage a high-volume workload, effectively prioritize tasks to remain organized, promote prompt and courteous service
Displays excellent communication skills
Reaches out to referring sources for patients expressing difficulty with scheduling
Updates account information at the point of scheduling
Maintains provider daily appointment quota
Have new patients scheduled within 3-5 business days
Insurance preauthorization
Places calls to the patients for the providers when needed
Handles voicemails daily and ensures all inquiries are handled properly.
Correctly notate patient charts to maintain up to date accuracy.
Full-time employees qualify for the following benefits:
Medical, Dental, Vision and Life insurance
Paid Time Off accrual
Paid Office Holidays
All employees qualify for these benefits:
Paid Sick Time
401(k) with up to 3% company match
Referral Program
Payactiv: pay-on-demand. Cash out earned money when and where you need it!
Ennoble Care is an Equal Opportunity Employer, committed to hiring the best team possible, and does not discriminate against protected characteristics including but not limited to - race, age, sexual orientation, gender identity and expression, national origin, religion, disability, and veteran status.