Nurse Practitioner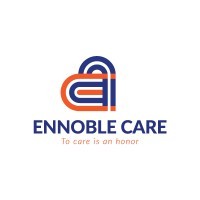 Ennoble Care
Atlantic County, NJ, USA
Posted on Wednesday, July 26, 2023
About Us
Ennoble Care is a mobile primary care, palliative care, and hospice service provider with patients in New York, New Jersey, Maryland, DC, Virginia, and Georgia. Ennoble Care's clinicians go to the home of the patient, providing continuum of care for those with chronic conditions and limited mobility. Ennoble Care offers a variety of programs including, remote patient monitoring, behavioral health management, and chronic care management, to ensure that our patients receive the highest quality of care by a team they know and trust. We seek individuals who are driven to make a difference and embody our motto, "To Care is an Honor." Join Ennoble Care today!
Position Overview/Purpose:
We are looking for a full-time, experienced Nurse Practitioner to provide primary care to homebound and palliative care patients within the Atlantic County, NJ region. You will apply medical techniques and principles under the supervision of a physician and you will care for a diverse set of patients with chronic diseases.
Principal Duties and Responsibilities (Essential Functions):
Visit primary care and palliative patients within and around

Atlantic County, NJ region.

Communicate with robust office staff by secure messaging and phone for patient related needs

Provide patient centered high quality care to a panel of patients

Attend quarterly medical staff meetings

Work independently under the supervision of a physician
Complete physical exam and review of systems
Develop impressions, diagnosis, and treatment plan
Speak with patients, families, and caregivers during visits and as needed
Order diagnostic testing as medically necessary
Prescribe medications supplies and appropriate medically necessary interventions.
Qualifications/Skills:
Valid Nurse Practitioner

licensing in The State of New Jersey

Strong people and rapport building skills with positive and personable demeanor

Demonstrated collaboration skills

Excellent communication skills
Strong and confident presentation skills
1-2 years of primary care experience with older patients
Full-time employees qualify for the following benefits:
Medical, Dental, Vision and Life insurance
Paid Time Off accrual
Paid Office Holidays
All employees qualify for these benefits:
Paid Sick Time
401(k) with up to 3% company match
Referral Program
Payactiv: pay-on-demand. Cash out earned money when and where you need it!
Ennoble Care is an Equal Opportunity Employer, committed to hiring the best team possible, and does not discriminate against protected characteristics including but not limited to - race, age, sexual orientation, gender identity and expression, national origin, religion, disability, and veteran status.