Vice President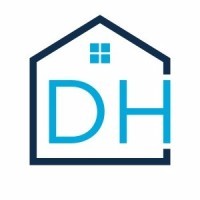 Discover Health
Employment Types:
Full-time
Summary
Discover Health is a private equity-backed healthcare roll-up focused on building a national network of concierge medical practices. The company is based in San Francisco and was founded in 2018. Discover Health currently operates practices in 6 locations throughout California and launched its Northeast expansion in late 2021. As part of a national growth strategy, Discover Health is seeking to hire entrepreneurial leaders in the following target regions: Seattle, Chicago, South Florida, and Texas for Vice President (VP) positions. The ideal candidate is both entrepreneurially-minded and possesses the relevant skills to operate independently and set up the infrastructure required to support a growing medical practice network. An MBA (or a similar mixture of business education and real-world experience) and a healthcare background is preferred, but not required.
Responsibilities of Role
Reporting to the CEO, the Vice President is responsible for establishing a greenfield network of concierge medical practices in a given area by using Discover Health's playbook to identify, acquire, and operate these types of practices. Responsibilities include:
● Sourcing opportunities and building physician relationships
● Conducting initial due diligence and valuations
● Identifying and hiring local legal counsel
● Negotiating acquisition and guiding the deal towards a successful close
● Managing practice transition, operations, and growth post-transaction
● Developing operating budget and managing P&L
Additionally, during the first year of employment, the VP will recruit and hire a physician to serve as the region's Medical Director.
The VP is expected to complete their first acquisition within 8-12 months. After which, they will continue to build a regional platform through additional acquisitions.
VPs will receive all manner of support from the Discover Health corporate team, including use of the company's operating playbook (legal, HR, accounting, etc.) for acquisitions, onboarding, and integration. Additionally, the VPs will receive regular mentorship and ongoing support from the CEO and executive team, and be part of a national community of VPs.
Next Steps
If you are interested in applying for this role, please send an email directly to Daniel Astrachan, VP, at dan@discoverhealthmd.com to introduce yourself. Please make the subject line of the email "VP Position," and please include a copy of your resume, your Linkedin profile and a cover letter. If we move forward with your application, we will request references. We look forward to meeting you!