Director, Learning & Development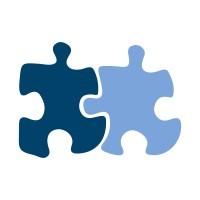 Carolina Center for ABA & Autism Treatment
Operations
Raleigh, NC, USA
Posted on Thursday, March 30, 2023
Carolina Center for ABA and Autism Treatment is a leading provider of Applied Behavior Analysis services, dedicated to improving the lives of children with Autism Spectrum Disorder (ASD). We provide life-changing treatment to children with ASD through providing outstanding quality care and delivering exceptional clinical outcomes in an environment in which all are encouraged to
think big, have fun, and do good
.
In an effort to live into the following values:
-
Providing
access to high-quality
ABA services to children with ASD
-
Delivering
remarkable outcomes
& exceeding client expectations
-
Promoting a
diverse and inclusive society
that enables access to broader opportunities for all stakeholders
-
Upholding the
highest professional standards
,
we are investing in our training team to better serve those in need in an industry-leading manner.
We are looking for a
Director of Learning & Development
to lead the vision, design and execution of our training and onboarding programs. Role performance will be measured by a set of agreed upon KPIs, such as pass rates, student selection and success, training execution and learner feedback.
Essential Job Responsibilities
Partner with senior members of the clinical and operational teams to build a learning roadmap, to be developed and deployed over a multi-year process.
Provide recommendations to senior leadership regarding the best framework and measurement for impactful learning and development.
Set vision and prioritize work surrounding all formal training curriculum.
Collaborate with other various internal subject matter experts and other stakeholders on evolving training needs.
Oversee design of new learning content and the updating of current content to optimize learner experience and comprehension.
Manage learning management system and other systems/tools necessary to deliver content across various settings/populations.
Oversee the execution of training programs and tracking/reporting/follow-up associated with that execution.
Build and maintain an organization-wide knowledge base as a shared resource for employee consumption.
Build and/or recommend content associated with advancing organization's values and core attributes.
Assess learning needs across varying populations and develop content roadmap to close both individual and organizational gaps.
Select/supervise/mentor/coach team members tasked with facilitating/supporting training content across clinic footprint.
Job Qualifications and Competencies
Bachelor's degree. Graduate degree in business, HR, I/O psychology or other related field preferred.
5+ years experience in both instructional design and training execution.
Demonstrated experience delivering high-impact training at scale, both in-person and virtual.
Experience in healthcare, clinical or educational environments preferred.
Self-starter that adapts well to change in a fast-paced and sometime unstructured workplace, proactively raising issues as they arise or as additional support is needed
Flexible attitude and enthusiasm for positive change
Professional and comfortable working with all employees, including the senior leadership team, in highly collaborative and cooperative fashion
Exceptional communication skills, writing skills, interpersonal skills, and ethical mindset
Highly proficient in Office suite (Word, Excel, Powerpoint and Outlook)
Experience in educating and coaching staff
Willingness to travel within CCABA markets throughout North Carolina
A desire to be challenged, make in impact, and learn in one of the fastest growing companies in NC