Product Specialist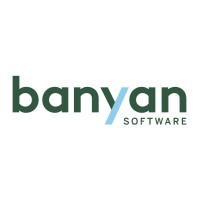 Banyan Software
Product
Eden Prairie, MN, USA
Posted on Saturday, August 19, 2023
About Banyan Software:
Banyan Software provides the best permanent home for successful enterprise software companies, their employees, and customers. We are on a mission to acquire, build and grow great enterprise software businesses all over the world that have dominant positions in niche vertical markets. In recent years, Banyan was named the #1 fastest-growing private software company in the US on the Inc. 5000 and amongst the top 10 fastest-growing companies by the Deloitte Technology Fast 500. Founded in 2016 with a permanent capital base setup to preserve the legacy of founders, Banyan focuses on a buy and hold for life strategy for growing software companies that serve specialized vertical markets.
About Us
Next Chapter Technology is a growing software company with an incredible team of motived professionals who are dedicated to advancing and supporting our software and serving our customers. We support an upbeat, flexible, remote work environment and enjoy the people we work with. Our product offering and our customer base are both expanding… and so are we! We are looking for extremely self-motivated team players to join our growing company.
About You
You are a motivated, personable, and can-do type of person who enjoys working with others. You have great problem-solving capabilities, are an excellent communicator, are detail oriented, and get satisfaction from a job well done. You enjoy working with people, leading presentations, and training groups of up to 100 people. You have proven technology skills with all forms of Microsoft desktop applications and may have been the go-to person to answer questions and train others.
Job Profile: Product Specialist - Remote, USA (HQ: Eden Prairie, MN)
Job Description
The Product Specialist is an entry level key position in our company and a springboard to other opportunities within our organization. We are looking to hire a Product Specialist who will become experts in our proprietary software. Product Specialists will:
Become familiar with all aspects of our software.

Train others in the use of our software through virtual sessions.

Have an active role in our software implementations, including frequent interaction with clients and technical staff.

Work with a team of Project Managers to conduct Business Analysis reviews with client teams.

Work alongside the client team to create Process Narrative for each implementation.

Advance our training methods when necessary.

Conduct online meetings using Microsoft Teams technology.

Participate in User Group discussions.

Become an expert with our clients' business needs.

Serve as a resource for our Help Desk regarding clients' business and process related questions.

Clearly articulate client needs to our technical staff and external client technical team members.

Contribute to updating user documentation, feature release notes, and other training resources as required.

Other duties as assigned.
Level Specific Requirements
Candidates must meet all the following requirements:
A bachelor's degree in the field of Communications, Technology, Business, or other related field of study.

Demonstrated capabilities with Microsoft Windows and Microsoft Office products.

Excellent oral and written communication skills.

Must be able to clearly communicate complex business and technical matters to a range of audiences clearly and concisely.
Next Chapter Technology encourages applications from all qualified individuals. Applicants with disabilities may notify us of any accommodation needed to support your participation in the recruitment process. We wish to thank all applicants for their interest and effort in applying. Please be aware that only candidates selected for interviews will be contacted for this position.
Next Chapter Technology is an equal opportunity employer and makes employment decisions without regard to race, gender, disability, or protected veterans' status.