Lead Generation Manager, Technology & Data Strategy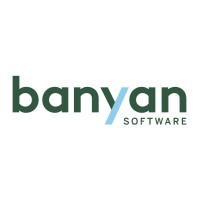 Banyan Software
IT, Sales & Business Development
Karachi, Karachi City, Sindh, Pakistan
Posted on Saturday, August 19, 2023
About Banyan Software:
Banyan Software provides the best permanent home for successful enterprise software companies, their employees, and customers. We are on a mission to acquire, build and grow great enterprise software businesses all over the world that have dominant positions in niche vertical markets. In recent years, Banyan was named the #1 fastest-growing private software company in the US on the Inc. 5000 and amongst the top 10 fastest-growing companies by the Deloitte Technology Fast 500. Founded in 2016 with a permanent capital base setup to preserve the legacy of founders, Banyan focuses on a buy and hold for life strategy for growing software companies that serve specialized vertical markets.
Job Profile:
Banyan is looking to hire a Sourcing Manager as a foundational member of the offshore Karachi Tech & Data team. As the first hire and offshore leader of this team, the candidate will drive the creation and operationalization of this team dedicated to finding great software businesses. The primary objective will be to identify, review and qualify promising software companies that align with our strategic goals, working in close coordination with the onshore team in Canada/US. Leveraging your strong leadership, communication and analytical skills, you will play a pivotal role in growing Banyan's top-of-funnel account sourcing function. If you love working with lots of data, have a passion for solving complex problems and building solutions with an amazing team, please join us! Please note that this is an on-site job based in Karachi.
Responsibilities:
Develop and execute a comprehensive strategy for establishing and operating an offshore team focused on software business sourcing.

Define and implement end-to-end account sourcing processes, ensuring consistent and efficient identification, review and qualification of software business prospects.

Collaborate closely with onshore team members to evaluate and assess accuracy of identified prospects.

Provide leadership and guidance to the offshore team, setting clear goals, KPIs and expectations.

Conduct regular performance reviews, provide coaching and feedback, and promote a culture of continuous improvement.

Monitor and report on the team's progress, sourcing metrics and outcomes to onshore Tech & Data leadership.

Stay informed about industry trends, market dynamics and emerging technologies that could impact software business sourcing strategies and efficiencies.

Contribute to the ongoing enhancement of sourcing methodologies, tools and best practices.
Qualifications for success:
5+ years of relevant work experience in account sourcing, business development or a related field, preferably within the software industry.

Strong proficiency in verbal and written English with strong communication skills.

Strong leadership and team management skills, with a track record of building and leading high-performing teams.

Effective communication and interpersonal skills, with the ability to interact with team members at all levels.

Results-oriented mindset with the ability to meet and exceed sourcing targets.

Exceptional organizational skills and the ability to manage multiple priorities.

Proficiency in using deal sourcing platforms and CRM systems (Salesforce preferred) for tracking and reporting sourcing activities.

Ability and openness to adapt strategies as the software industry evolves.

Willing to work from 2PM to 10PM Pakistan Standard Time.

A related post-secondary degree is preferred (i.e., business, computer science, etc.)
Banyan Software Company encourages applications from all qualified individuals. Applicants with disabilities may notify us of any accommodation needed to support your participation in the recruitment process. We wish to thank all applicants for their interest and effort in applying. Please be aware that only candidates selected for interviews will be contacted for this position.
Banyan Software is an equal opportunity employer and makes employment decisions without regard to race, gender, disability, or protected veterans' status.