Director, Finance (Hybrid Toronto)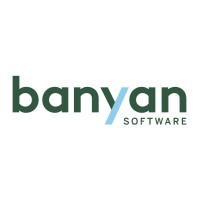 Banyan Software
Accounting & Finance
Toronto, ON, Canada
Posted on Wednesday, August 16, 2023
About Banyan:
Banyan Software provides the best permanent home for successful enterprise software companies, their employees, and customers. We are on a mission to acquire, build and grow great enterprise software businesses all over the world that have dominant positions in niche vertical markets. In recent years, Banyan was named the #1 fastest-growing private software company in the US on the Inc. 5000 and amongst the top 10 fastest-growing companies by the Deloitte Technology Fast 500. Founded in 2016 with a permanent capital base setup to preserve the legacy of founders, Banyan focuses on a buy and hold for life strategy for growing software companies that serve specialized vertical markets.
Job Profile: Director, Finance (Hybrid, Toronto)
This is an exciting and entrepreneurial opportunity to join a fast-paced software consolidator with a very significant growth trajectory. The position is ideal for a hard-working individual seeking a leadership role that combines their technical accounting and team lead experience.
As Director, Finance, you will lead and mentor a team of finance professionals that manage the day-to-day financial needs of a select group of Banyan's growing portfolio of global businesses "OpCos". This will include oversight of monthly and quarterly accounting/reporting, FP&A, systems, acquisition integration, training, and continuous improvement. This is a great opportunity for an upwardly mobile finance leader with an aspiration to be a VP Finance or CFO.
To succeed in this role, an individual should be an enthusiastic and energetic self-starter with a high detail orientation. The ability to multitask and manage multiple deliverables at the same time will be an important asset. We are seeking a collaborative professional who likes to put forward suggestions and ideas on how to improve the status quo and create best practices. Teamwork and positivity are key foundations of this growing finance group's culture and ethos.
This role will report to Banyan's Chief Financial Officer and manages high performers. As Banyan continues to grow, there is significant opportunity for growth in team size and career advancement. As a confident leader with a track record for execution, the Director of Finance will work directly with senior management. You will have the opportunity to have a meaningful voice and impact on a high growth business and will be a key component of the company's operations.
Job Responsibilities:
Oversee the preparation of timely and accurate financial reporting GAAP financial statements on a monthly and quarterly basis for a select group of Banyan's OpCos.

Review and provide quality assurance for OpCo budgets, KPIs, Quality Business Review (QBRs) materials, variance and other analyses provided to senior management (e.g., price uplifts)

Lead and/or participate in financial/strategic business dialogues with senior OpCo leaders and executive leadership.

Provide support to the operational / financial integration of acquisitions, which will be led by a dedicated team of resources. Review of post-integration acquisition accounting.

Engage in a process of continuous improvement to implement best practices, standardize processes, and automate manual processes (e.g., new tools, modeling, billing, collections, renewals, etc.)

Providing onboarding, mentorship and guidance to direct reports and team members.

Other ad hoc duties as assigned.
Job Requirements:
The ideal candidate for the role will possess the following characteristics:
10+ years of relevant progressive financial leadership experience, including industry after the firm.

Recognized professional accounting designation (CPA, CA).

Accounting experience with U.S. GAAP and software is an asset.

Proven ability to lead teams, implement change, and drive process improvement.

Advanced written and verbal communication skills with the ability to converse with senior business executives.

Experience integrating acquisitions, implementing system transitions, or designing financial processes is an asset.

Proficient in MS Excel and PowerPoint.

Experience with Sage Intacct and/or QuickBooks is an asset.

Strong analytical and problem-solving skills.

Excellent attention to detail and ability to manage multiple priorities.

Demonstrated organizational and time management skills.

Ability to think and work independently.

Highly motivated and energetic with interest in entrepreneurship, software, and growth!
Banyan Software company encourages applications from all qualified individuals. Applicants with disabilities may notify us of any accommodations needed to support your participation in the recruitment process. We wish to thank all applicants for their interest and effort in applying. Please be aware that only candidates selected for interviews will be contacted for this position.
Banyan Software is an equal opportunity employer and makes employment decisions without regards to race, gender, disability, or protected veterans' status.