Chief People Officer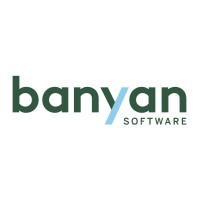 Banyan Software
People & HR
Toronto, ON, Canada
Posted on Monday, May 29, 2023
About Banyan:
Banyan Software provides the best permanent home for successful enterprise software companies, their employees, and customers. We are on a mission to acquire, build and grow great enterprise software businesses all over the world that have dominant positions in niche vertical markets. In recent years, Banyan was named the #1 fastest-growing private software company in the US on the Inc. 5000 and amongst the top 10 fastest-growing companies by the Deloitte Technology Fast 500. Founded in 2016 with a permanent capital base setup to preserve the legacy of founders, Banyan focuses on a buy and hold for life strategy for growing software companies that serve specialized vertical markets.
Job Profile:
The CPO will partner with the CEO and Senior Leadership Team to translate business strategy into progressive HR practices, building an engaged, collaborative and best-in-class culture. The CPO will serve as a trusted partner to the CEO and will be heavily involved in all human capital policies and decision-making, providing expertise on a wide range of issues. The CPO will be responsible for creating an impactful HR strategy that supports Banyan's overall business goals and will own talent development and employee engagement, providing opportunities for employees to flourish. Further, the CPO will build robust talent acquisition, retention and total rewards strategies that establish Banyan as an employer of choice and provide a strong pipeline of emerging talent across HQ and its portfolio companies.
As a partner to the SLT, the CPO will ensure Banyan's employees are positioned to deliver against its growth agenda. Entrepreneurial and innovative, the CPO will be a catalyst in the evolution of Banyan's culture and organizational capability. Critical to success will be the candidate's strategic thinking, relationship management and influencing skills coupled with superior business acumen and the ability to lead in a complex and dynamic environment.
The CPO is an accomplished HR leader who is articulate, results-oriented and engaging with exceptional change management, communication and coaching skills. Authentic, credible and collaborative, the ideal candidate brings a proven track record of building high-performing HR functions from the ground up to drive businesses forward.
Responsibilities:
As a member of the SLT, develop and oversee the HR strategy and implementation. Build and grow an HR function that can support Banyan today and as it grows rapidly into the future.
Work with M&A leaders on key people issues that arise during acquisition and lend advice for integrating companies around the globe.
Partner with operating company CEO's to establish HR as a shared resource that adds value without burdening them with centralized bureaucracy.
Develop and implement a talent development plan for middle management across operating companies to ensure leaders are continuously learning and improving in their roles.
Develop talent acquisition strategies and provide direction to in-house and external recruiters to fill critical roles; effectively recruit, assess and oversee key hires.
Manage a team that assists the operating companies CEO's with annual talent reviews to identify and address talent issues.
Have candid discussions with key employees about their performance. Coach and mentor to develop leaders to meet individual and organizational goals and objectives.
Develop and implement HR policies and practices regarding organizational structure and design, total rewards, onboarding, competency planning, performance management and improvement, succession planning and diversity, equity and inclusion.
Establish clear reporting for key operational metrics.
Work with external partners to oversee benefits administration and ATS implementation.
Develop leadership strategies and change management tactics to support organizational changes, positioning Banyan at the forefront of innovative human capital practices with a competitive advantage for attracting and retaining top talent.
Qualifications for success:
The ideal candidate has a university degree with 10-15 years of progressive HR leadership experience gained within fast-growing and complex organizations. Ideally, the incumbent has experience working with enterprise software companies or highly acquisitive companies.
The CPO brings a track record of success at the hyper-growth phase and has experience. integrating newly acquired businesses and managing the human capital aspect of M&A.
The CPO has experience working in North American and/or global organizations and can effectively interact, work and develop meaningful relationships with people of various cultural backgrounds.
Proactive and results-oriented, the CPO is a pragmatic, high energy and business savvy leader who brings a broad HR generalist background, a passion for talent management and proven track record of building an HR function from scratch, establishing a differentiated employment brand, developing an outstanding talent and leadership development agenda, cultivating a high-performance culture and attracting and retaining top talent with a commitment to diversity, equity and inclusion.

The CPO will have a proven ability to drive strategy into all levels of the business with agility, providing direction and mentorship to first-time leaders and bringing focus to the organization. The incumbent can build a meaningful and future-focused HR shared services model, establishing the path between the reality today and the ideal future state.
An experienced leader and coach, the CPO brings a track record of building and leading high-performance teams, identifying and developing top talent in all levels of the organization. Additionally, the incumbent has experience creating employee-focused total rewards frameworks to effectively engage and motivate high-potential individuals.
Banyan Software company encourages applications from all qualified individuals. Applicants with disabilities may notify us of any accommodations needed to support your participation in the recruitment process. We wish to thank all applicants for their interest and effort in applying.
Please be aware that only candidates selected for interviews will be contacted for this position. Banyan Software is an equal opportunity employer and makes employment decisions without regard to race, gender, disability, or protected veteran's status.